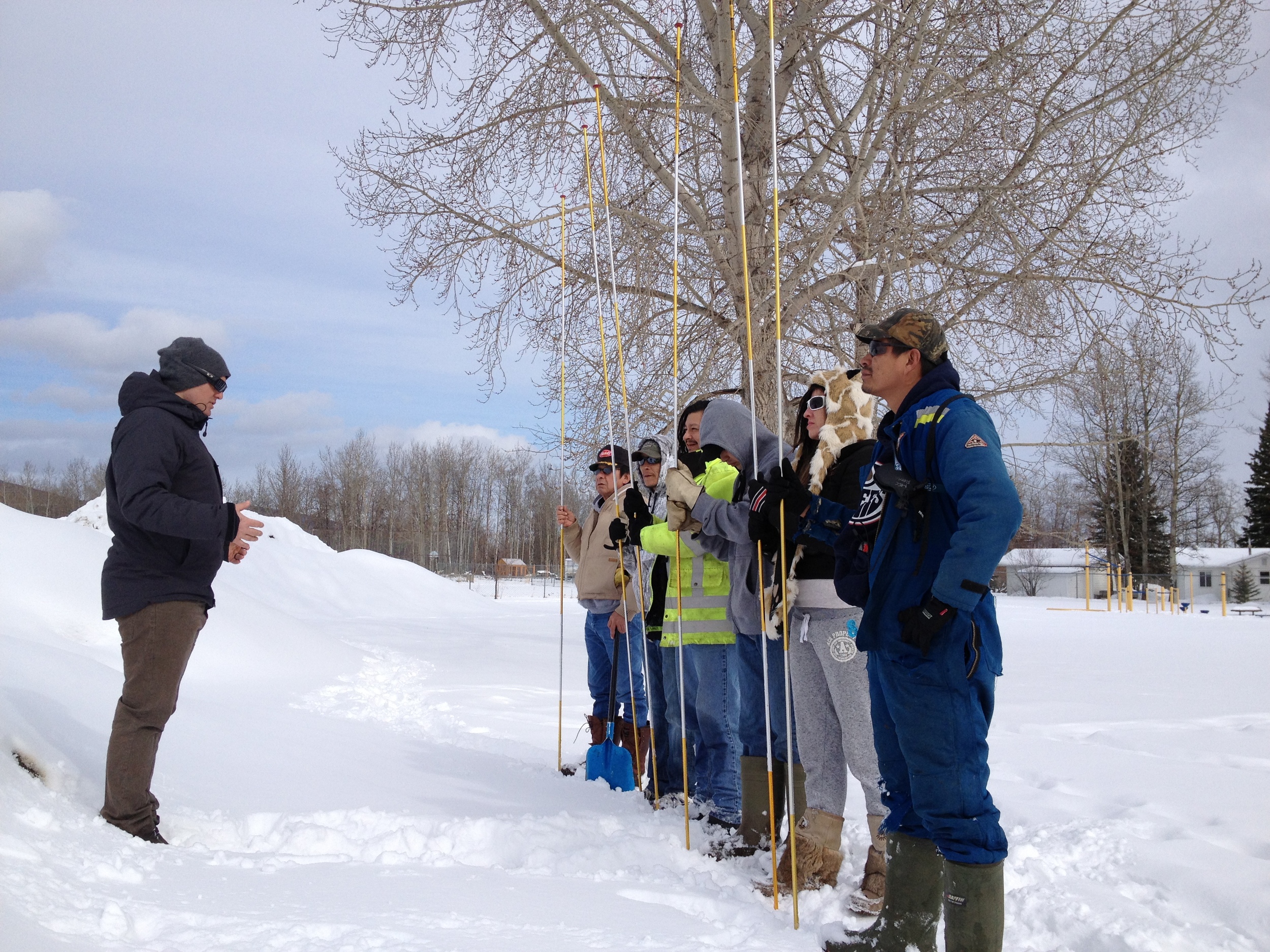 First Nations Avalanche Rescue Training
First Nations are a key partner for many northern projects. During the winter of 2013 we instructed 9 separate courses for First Nations groups, with over 80 participants in total.

Helicopter Explosive Control - Stewart BC
Bags of Ammonium Nitrate Fuel Oil (ANFO) are often used to initiate large avalanches once hazard zones have been cleared. ANFO is a low velocity explosive that delivers a large shock wave to the snowpack.

Snowpack Evaluation
Monitoring the weather and snowpack throughout the winter is important for avalanche forecasting.

Field Surveys
Field surveys using dendrochronology can help determine magnitude/frequency relationships within avalanche runout zones

Preparing for an Explosive Control Mission
Harness on, ANFO primed, ready to go.
Fracture Line
Avalanches often leave crisp fracture lines. This one is from Northwest BC near Bell 2.

Avalanche Assessment in the Tombstones
Cam and Brian discuss terrain while ATES zoning in the Tombstones, Yukon Territory.

Avalanche Retarding Mounds
Earthworks in the runout zone of avalanche paths can retard avalanche flow, reducing the amount of debris that reaches the road.

Weather Station
Remote weather stations can provide valuable snowfall, temperature, and wind information to Avalanche Technicians via radio or satellite telemetry.

Avalanche Deposit Cleanup
Cleaning up after avalanches have piled up on roads can take a substantial amount of time.

Avalanche Forces on Lift Towers
These towers experience avalanche forces approximately every 3 to 5 years. If not designed to accommodate the load from avalanche and snow creep, they may be damaged or destroyed during larger events.

Avalanche Galleries
Avalanche galleries, or snow sheds, can eliminate the need for closures or cleanup.
Avalanche Fencing
Avalanche fencing is common in many European countries, but also has application in Canada. If designed well, they can eliminate, or substantially reduce the chance of large avalanches occurring.

Avalanche Fencing - Andermatt, Switzerland
A large array of avalanche fencing provides support to the snowpack to virtually eliminate the chance of large avalanches from impacting the village of Andermatt, Switzerland below.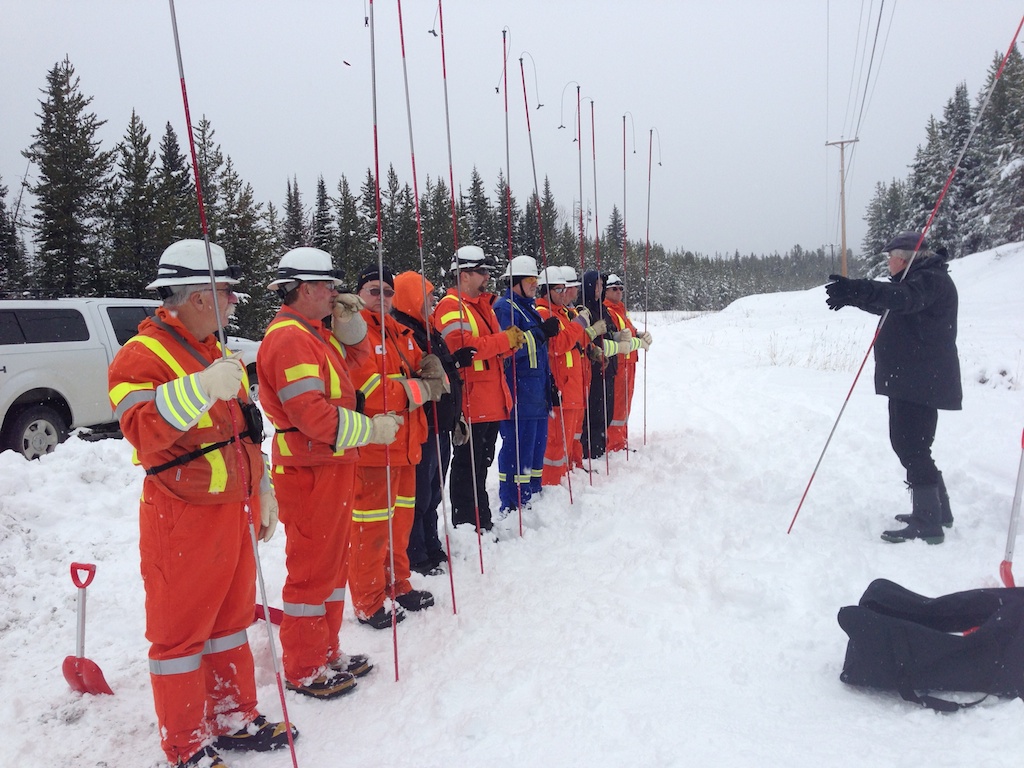 Probing
Learning how to probe for vehicles and other objects in avalanche debris with FortisBC.
Propagation
Extensive slab propagation is evident in this explosive released avalanche in one of our Yukon projects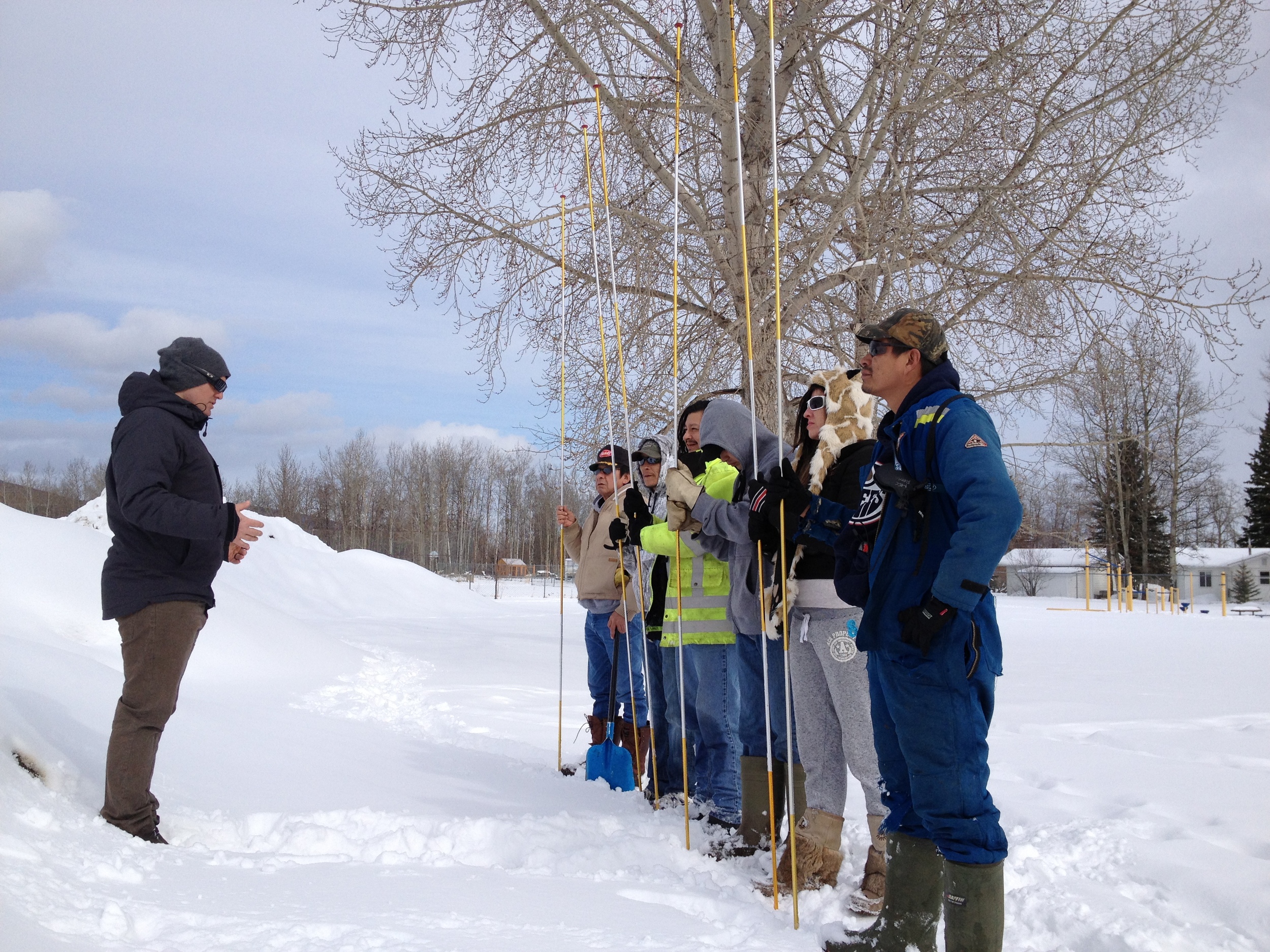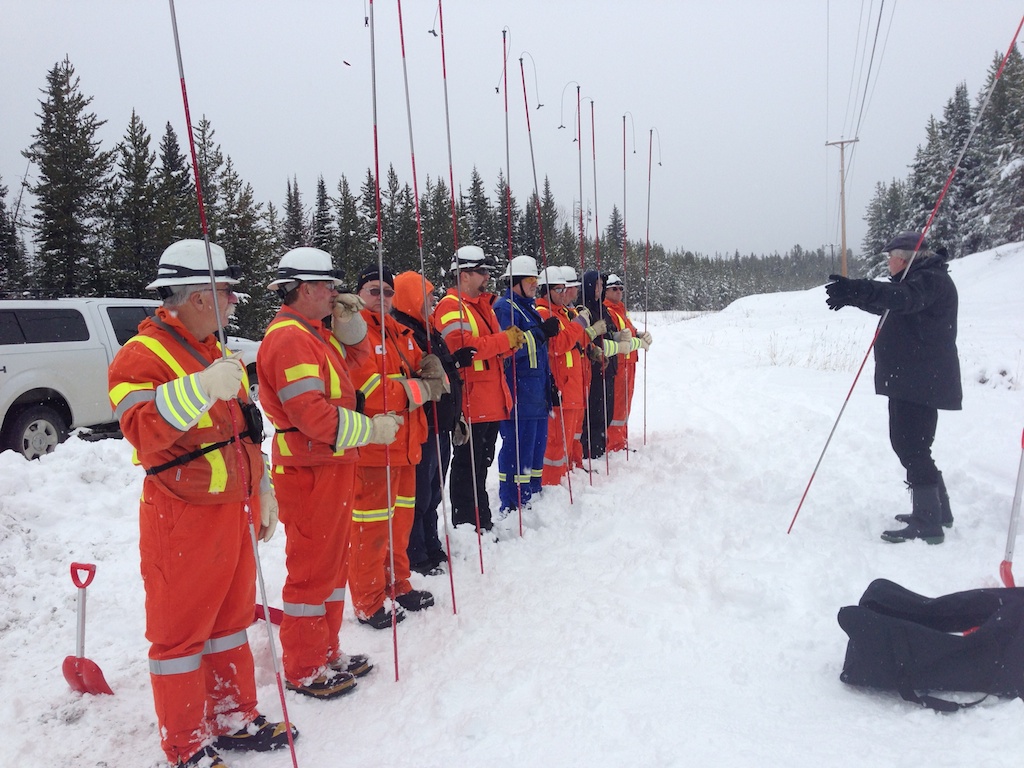 Gazex - Alpine Solutions Avalanche Services